Renowned Speakers

Vinod B. Shidham
Wayne State University School of Medicine USA

Hamed Benghuzzi
University of Mississippi Medical Center USA

Ke Cheng
HISTOWIZ USA

Shunyou Gong
Northwestern University USA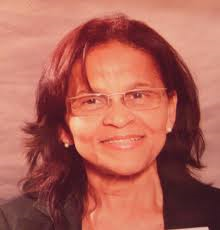 Noeme Rocha
Sao Paulo State University Brazil

Irina P. Shabalova
Russian Association of Clinical Cytologists Russia

Ahmed El-Habashi
Cario University Egypt

Daniela Cristina dos Santos
São Paulo State University Brazil
Recommended Global Pathology Conferences
Cytopathology 2018
Cytopathology-2018
Details of Cytopathology-2018 in USA
| | | |
| --- | --- | --- |
| Conference Name | Place | Date |
| Cytopathology-2018 | Boston, USA | August 29 - 30, 2018 |
Cytopathology 2018 Conference
Cytopathology 2018 invites scholars, researchers, academicians, students and corporate entities across the globe to join at the 4th International Conference on Cytopathology & Histopathology (Cytopathology-2018) to have a meaningful discussion with scholars during August 29-30, 2018 in Boston, USA. The conference focuses on "Transforming Future of Cytopathology & Histopathology".
Cytopathology 2018 anticipates participants all around the globe with thought-provoking Keynote lectures, Oral, Young Researcher Forum and Poster presentations with Exhibition. The attending delegates include Editorial Board Members of related Journals.
After Successful completion of Cytopathology 2017, Conference Series welcomes all to join the exclusive event Cytopathology 2018, Boston, USA and showcase the recent research in the tremendous field of Cytopathology-Histopathology among the experts.
Students are warmly welcome to attend or to present their research work as Poster presenter and Young Researcher forum in this prestigious profile Cytopathologists & Histopathologists.
Who is attending?
Cytopathologists
Cytotechnologists
Pathologists
Gynecologists
Interns
Residents
Physicians, Surgeons, and Interventional Radiologists
Medical Technologists
Medical and Cytotechnology Students
Researchers in Clinical Cytology
Benefits of Attending the Conference
The Career Guidance Workshops to the Graduates, Doctorates and Post-Doctoral Fellows, Certificate Accreditation from the Organizing Committee of presentation/ participation.
Accepted Abstracts will be published in the respective journals and will be labeled with a Digital Object Identification Number (DOI) provided by CrossRef (Free abstract publishing).
Speaker and Abstract pages created in Google on your name would get worldwide acknowledgment to your profile and Research.
Supporting Journals:
Contact Person:
Robert Johnson
Program Manager | Cytopathology 2018
Phone:1-888-843-8169
Email: [email protected]
Session Agenda
Cytopathology Congress one of the World's best platform on Pathology events will enable to put forth the holistic scientific approach to validating existing and development of Cytopathologic and Histopathologic techniques as to better understanding of diseases and diagnosis. Cytopathology conference is set to witness an exhilarating sessions in scientific program which will focus on latest innovations in Cancer Cytopathology, Clinical & Molecular Cytopathology, Stem Cell Therapy & Anatomical Pathology, Diagnostic & Comprehensive Cytopathology, General Cytopathology & Immunocytochemistry, Cytopathology & Disease diagnosis, Forensic Cytopathology, Genome Expression Profiling, Gene therapy, Bacterial & Microbial pathology Infection control, Veterinary Cytopathology.
Cytopathology Meeting will be the platform for business delegates, B2B meetings, poster presentations, Cytopathology workshops, Cytopathology symposia and much more. Past conference of Cytopathology meeting in 2015 & 2016 has grounded the best possible researchers in the field of Cytopathology & Histopathology from diverse scientific disciplines and opened the channels for research funding opportunities and collaborations, and so will be upcoming.
Track 1: Cancer Cytopathology
Cytopathology usually used to aid in the diagnosis of cancer, but also helps in the diagnosis of certain infectious diseases and other inflammatory conditions. Cancer Cytopathology is generally used on samples of free cells or tissue fragments, in contrast to histopathology, which studies whole tissues. Cytopathologic tests are sometimes called smear tests because the samples may be smeared across a glass microscope slide for subsequent staining and microscopic examination. Gallbladder cancer is a relatively uncommon cancer and can be cure by fine needle aspiration material. However, cytology samples may be prepared in other ways, including cytocentrifugation. Different types of smear tests may also be used for cancer diagnosis. In this sense, it is termed a cytological smear. Epidemiology of Breast Cancer is the most commonly diagnosed cancer among women, with approximately 182,000 women diagnosed with breast cancer annually in the United States, accounting for approximately 26% of all incident cancers among women. Each year, 40,000 women die of breast cancer, making it the second-leading cause of cancer deaths among American women after lung cancer. The lifetime risk of dying of breast cancer is approximately 3.4%.
Track 2: Diagnostic Cytopathology
Diagnostic Cytopathology Essentials is a succinct yet comprehensive guide to diagnosis in both non-gynecological and gynecological cytology. It provides quick answers to diagnostic problems in the cytological interpretation and recognition of a wide range of disease entities. Diagnosis of Cancer is nearly always diagnosed by an expert who has looked at cell or tissue samples under a microscope. In some cases, tests done on the cells' proteins, DNA, and RNA can help tell doctors if there's cancer. These test results are very important when choosing the best treatment options. Fine needle aspiration cytology is an inexpensive, a traumatic technique for the diagnosis of disease sites. It illustrates how it may be applied to the management of tumors throughout the body. The limitations of the method, the dangers of false positive reports, and the inevitability of false negative diagnoses are emphasized. In a clinical context the method has much to offer by saving patients from inappropriate operations and investigations and allowing surgeons to plan quickly and more rationally. It is an economically valuable technique and deserves greater recognition. Esophagus cancers are usually found because of signs or symptoms a person is having. If esophagus cancer is suspected, exams and tests will be needed to confirm the diagnosis. If cancer is found, further tests will be done to help determine the extent (stage) of the cancer.
Track 3: Histopathology
Histopathology is the science or study dealing with the cytological and histologic structure of the abnormal or diseased tissue. Although it refers to the microscopic examination of tissue in order to study the manifestations of the disease. The study of tissues is called Tissue histology and is important to the understanding of how the human body is able to function as a unit. In clinical medicine, histopathology refers to the examination of a biopsy or surgical specimen by a pathologist, after the specimen has been processed and histological sections have been placed onto glass slides. In contrast, cytopathology examines free cells or tissue fragments. Immunohistochemistry (IHC) refers to the process of detecting antigens (e.g. proteins) in cells of a tissue section by exploiting the principle of antibodies binding specifically to antigens in biological tissues.
Histology, There are four basic types of tissues: muscle tissue, nervous tissue, connective tissue, and epithelial tissue. All tissue types are subtypes of these four basic tissue types (for example, blood cells are classified as connective tissue, since they generally originate inside bone marrow).
Histopathology, the microscopic study of diseased tissue, is an important tool in anatomical pathology since accurate diagnosis of cancer and other diseases usually requires histopathological samples.
Track 4: Exfoliative Cytopathology
Exfoliative Cytopathology is the most significant and time-consuming area of practice for most anatomical pathologists. Surgical pathology involves gross and microscopic examination of surgical specimens, as well as biopsies submitted by surgeons and non-surgeons such as general internists, medical subspecialists, dermatologists, and interventional radiologists.
Track 5: Cervical Cytopathology
Cervical cytology became the standard screening test for cervical cancer and premalignant cervical lesions. Cytologic examinations may be performed on body fluids (examples are blood, urine, and cerebrospinal fluid) or on material that is aspirated (drawn out via suction into a syringe) of the body. Cytology also can involve examinations of preparations that are scraped or washed (irrigated with a sterile solution) from specific areas of the body. For example, a common example of diagnostic cytology is the evaluation of cervical smears (referred to as the Papanicolaou test or Pap smear).
There are several methods to screen for cervical cancer. The Pap test (also known as Pap smear or conventional cytology) and liquid-based cytology are widely used throughout the world and have been credited with greatly reducing the number of cases and mortality from cervical cancer in the developed world. Cytology-based tests have not been as effective in developing countries, leading to an investigation of cervical screening approaches more suited to low-resource settings such as visual inspection with acetic acid or HPV DNA testing.
Track 6: Fine-needle aspiration Cytology
Fine-needle aspiration biopsy (FNAB, FNA or NAB), or fine-needle aspiration cytology (FNAC), is a diagnostic procedure used to investigate superficial (just under the skin) lumps or masses. In this technique, a thin, hollow needle is inserted into the mass for sampling of cells that, after being stained, will be examined under a microscope. There could be cytology exam of aspirate (cell specimen evaluation, FNAC) or histological (biopsy - tissue specimen evaluation, FNAB). Gene expression profiling is the measurement of the activity (the expression) of thousands of genes at once, to create a global picture of cellular function. These profiles can, for example, distinguish between cells that are actively dividing, or show how the cells react to a particular treatment. Many experiments of this sort measure an entire genome simultaneously, that is, every gene present in a particular cell. Fine-needle aspiration biopsies are very safe, minor surgical procedures. Often, a major surgical (excisional or open) biopsy can be avoided by performing a needle aspiration biopsy instead. In 1981, the first fine-needle aspiration biopsy in the United States was done at Maimonides Medical Center, eliminating the need for surgery and hospitalization. Today, this procedure is widely used in the diagnosis of cancer and inflammatory conditions. Gene expression the appearance in a phenotype of a characteristic or effect attributed to a particular gene. The process by which possession of a gene leads to the appearance of the phenotype of the corresponding character.
Track 7: Clinical & Molecular Cytopathology
Molecular Cytopathology is an emerging discipline within Cytopathology which is focused in the study and diagnosis of disease through the examination of molecules within organs, tissues or bodily fluids. Clinical pathology is a medical specialty that is concerned with the diagnosis of disease based on the laboratory analysis of bodily fluids, such as blood, urine, and tissue homogenates or extracts using the tools of chemistry, microbiology, hematology and molecular pathology. Cervical cancer is the third most common type of cancer among women worldwide. The infection and persistence of human papillomavirus (HPV) are the essential conditions for this type of disease. However, only HPV infection is not enough for cervical pathogenesis are necessary cofactors and activation of intracellular and extracellular mechanisms to start.
In the conventional Pap smear, the physician collecting the cells smears them on a microscope slide and applies a fixative. In general, the slide is sent to a laboratory for evaluation. The studies include Liquid-based monolayer cytology and Human papillomavirus testing. Diagnostic molecular pathology: Recent revolutionary progress in human genomics is reshaping our approach to therapy and diagnosis
Track 8: Cytopathology Case Reports
Cytopathology is the examination of cells from the body under the microscope to identify the signs and characteristics of the disease. Cytopathology is often loosely called "cytology," a word that simply means the study of cells.
A cytopathology report tells us whether the cells studied contain signs of disease. Cells examined for cytopathology can come from fluids extracted from body cavities - e.g. urine, sputum (spit), or fluids accumulating inside the chest or abdomen. Cells can also be extracted by inserting needles into lumps or diseased areas or tissues - called fine needle aspiration cytology (FNAC).
Laboratories may include recommendations as part of the Gynaecology Case reports. These may include a suggestion to the clinician for repeat cytology after a certain time interval or after treatment, or for tissue studies to further evaluate epithelial cell abnormalities.
Track 9: Veterinary Cytopathology
Veterinary Cytopathology is concerned with the diagnosis of disease based on the gross examination, microscopic, and molecular examination of organs, tissues, and whole bodies (necropsy). Veterinary pathologists are doctors of veterinary medicine who specialize in the diagnosis of diseases through the examination of animal tissue and body fluids. Other than the diagnosis of disease in food-producing animals, companion animals, zoo animals and wildlife, veterinary pathologists also have an important role in drug discovery and safety as well as scientific research. Veterinary Clinical Sciences is concerned with the diagnosis of disease based on the laboratory analysis of bodily fluids such as blood, urine or cavitary effusions, or tissue aspirates using the tools of chemistry, microbiology, hematology and molecular pathology.
The Treatment of Veterinary Diseases of veterinary diseases is possible with the Veterinary clinical science with the help of the diagnosis pattern. Among the four major geographies namely North America, Europe, Asia-Pacific and Rest of the world, European region is known to be a leading veterinary vaccine market in terms of consumption, closely followed by the U.S. These two regions collectively account for more than 70% of the global veterinary vaccine market revenue.
Track 10: Cytopathology & Disease diagnosis
Cytology is a key component in diagnosis and screening of diseases such as cancer. Cytology disease diagnosis assesses single cells and clusters of cells from sources such as malignant effusions and peripheral blood. Effusions are fluids that leak from blood and lymph vessels and aggregate in tissues and cavities within the body. This is a common problem in cancer patients and can be a reservoir of malignant cells. However, the total number of cells in effusions is small in comparison to the volumes of fluids that are produced. Therefore, in order to collect these cells for evaluation, they must be concentrated. Liver disease diagnosis can often be difficult to diagnose because its symptoms can be vague and easily confused with other health problems. In some cases, a person may have no symptoms at all but the liver may already have suffered significant damage.
Gynecologic cytology, also gynecologic cytopathology, is a field of pathology concerned with the investigation of disorders of the female genital tract. The most common investigation in this field is the Pap test, which is used to screen for potentially precancerous lesions of the cervix. Cytology can also be used to investigate disorders of the ovaries, uterus, vagina and vulva.
Track 11: Urine Cytology
Cytology is the examination of cells from the body under a microscope. In a urine cytology exam, a doctor looks at cells collected from a urine specimen, to see how they look and function. The test commonly checks for infection, inflammatory disease of the urinary tract, cancer, or precancerous conditions. Urine cytology is better at finding larger and more aggressive cancers than small, slow growing cancers.
VISA-Invitation letter
Planning a Trip to BOSTON!!! Attending Meeting!!!
An issue with VISA!!
Cytopathology Committee will be happy to help you in all regards to plan your trip to Boston, USA. Avail the official invitation letter from us to attend this event ahead with a closer step for approval of your VISA.
Mailto: [email protected]
Best Tourist Destination: BOSTON
Faneuil Hall
Boston Pops and Boston Symphony Orchestra
Boston Common and Public Garden Swan Boats
Beacon Hill
Harvard Square and Harvard Art Museums
Copley Square
Fenway Park & Many more…
To Collaborate Scientific Professionals around the World
Conference Date August 29-30, 2018
For Sponsors & Exhibitors
Speaker Opportunity
Day 1
Supported By
Journal of Cytology & Histology
Diagnostic Pathology: Open Access
Journal of Clinical & Experimental Pathology
All accepted abstracts will be published in respective Conference Series LLC LTD International Journals.
Abstracts will be provided with Digital Object Identifier by